The New England Rug Society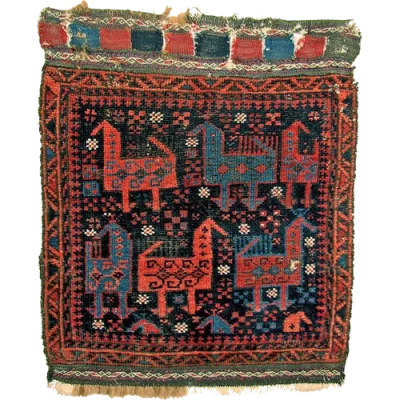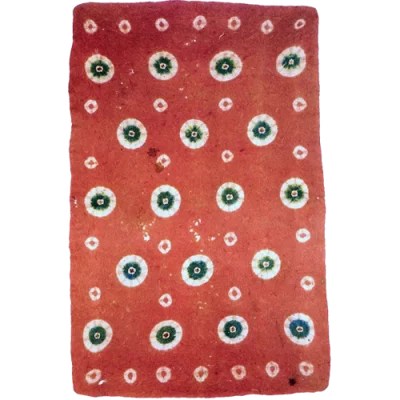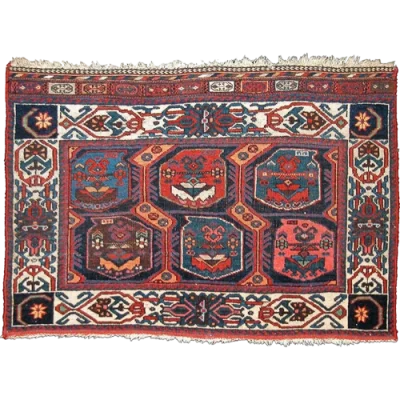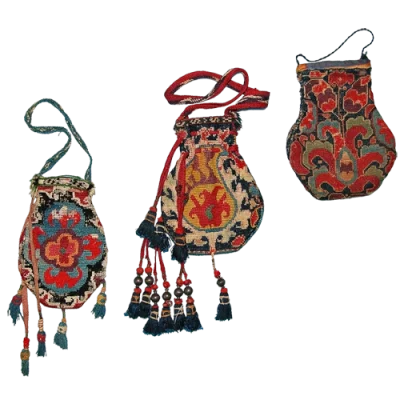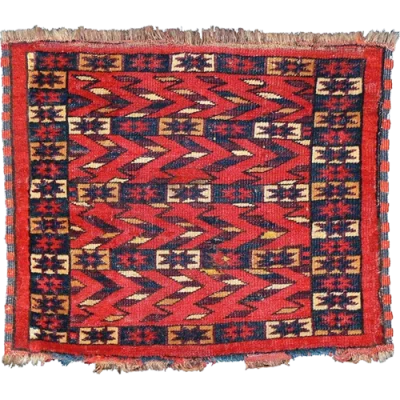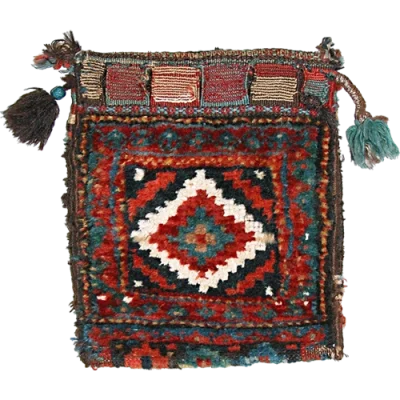 A community of rug and textile lovers
The New England Rug Society (NERS) began in the 1980s, growing to be one of the largest and most active rug societies in the US. The resources for those interested in rugs and textiles expanded in the early 2000s, with a set of themed online exhibitions still available and enjoyable today. Starting in 2020, NERS began offering webinars that have been very popular, and extended the NERS community around the world. Now, NERS has members in ten different countries and growing, and recent webinars have typically drawn attendees from 30-50 countries. So wherever you're from, enjoy the resources of our website, participate in our activities, and join the group!
Sea Change: Ottoman Textiles 1400-1800 with Amanda Phillips on October 7, 2023 at 11AM ET.
In the Ottoman Empire in particular, the sale and exchange of silks, cottons, and woolens generated an immense amount of revenue and touched every level of society.
Trade with Italy, Iran, and India, as attested by surviving objects, was supplemented by textiles, both extraordinary and mundane, exchanged within the Empire's confines. Based on her recent book Sea Change (2021), Amanda Phillips will offer a brief history of the Ottoman textile sector, arguing that the trade's enduring success resulted from its openness to expertise and objects from far-flung locations.
Registration Link:
Pull of the Thread: Textile Travels of a Generation with Sheila Fruman on October 21, 2023 at 1PM ET.
On Saturday, October 21, NERS will co-sponsor "Pull of the Thread: Textile Travels of a Generation," hosted by Textile Museum Associates of Southern California (TMA/SC).
In this webinar, presenter Sheila Fruman will focus on nine intrepid travelers who, in their free-spirited youth, combed the streets and bazaars of Central and South Asia in search of the Kashmir shawls, Uzbek embroidered and ikat textiles, Anatolian kilims, and Turkmen carpets that inspired their subsequent vocations as dealers and scholars.
Registration link: 
Show-and-Tell of Turkish Rugs with Gerard Paquin
Introducing the program, NERS member, collector, and recent webinar-presenter Gerard Paquin will discuss various aspects of Turkish rugs, including their different formats, uses, regions of origin, and differing social milieux.
For the show-and-tell, which he intends as "a hands-on, open discussion," Gerard will bring Turkish rugs from his own collection, most of them from the nineteenth century, to supplement those of meeting attendees. He requests that, in advance of the meeting, participants email him ([email protected]) pictures of the rugs they plan to bring.
All Tradition is Change: Scandinavian Peasant Textiles 1750-1900
From the middle of the 18th until the middle of the 19th century, a tradition of art weaving flourished among the peasantry of southern Sweden, particularly in the Skåne region. Utilizing an array of weaving and embroidery techniques, women in farming households produced textiles that marked holidays and life transitions, while providing festive decoration and enhancing their family's status.
In addition to highlighting the beauty of these textiles, and some comparative examples from Norway and Finland, the presentation will place this tradition in the context of the economic, social, and sometimes individual, history of the weavers. The rise and fall (and subsequent revival) of this peasant art form illustrates that "all tradition is change".
We're an informal group of many differing backgrounds and pursuits, all of us with a common focus: an intense appreciation of — and an ongoing curiosity about — antique oriental rugs and ethnographic textiles. Our members range from internationally known collectors to rank beginners. The only prerequisite to being welcomed as a member is an appreciation for the art form and a willingness to learn and share.
Join NERS and gain access to our growing archive of rug and textile webinars. Members also receive a copy of our latest newsletter via email, and of course, all members are invited to attend our in-person programs as well as our annual picnic.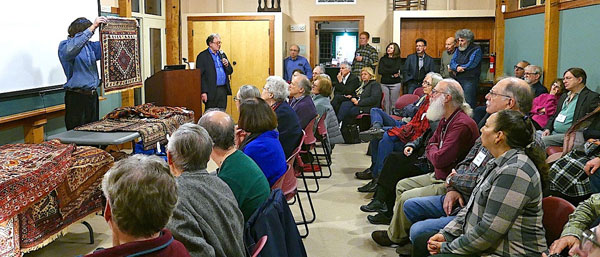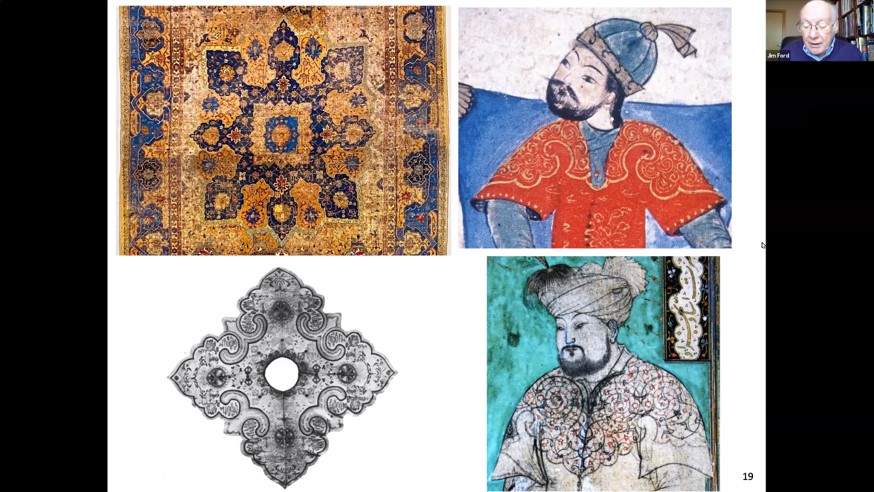 Newsletter & Online Exhibitions
Titled View from the Fringe, our newsletter provides members with information regarding scheduled NERS events, upcoming textile exhibits, conferences, auctions as well as a summary of the previous meeting's presentation.
Starting in 2002, the New England Rug Society introduced a series of online exhibitions showcasing pieces from member collections.  There are currently 6 exhibitions available. Please enjoy a visit to our online galleries!