The New England Rug Society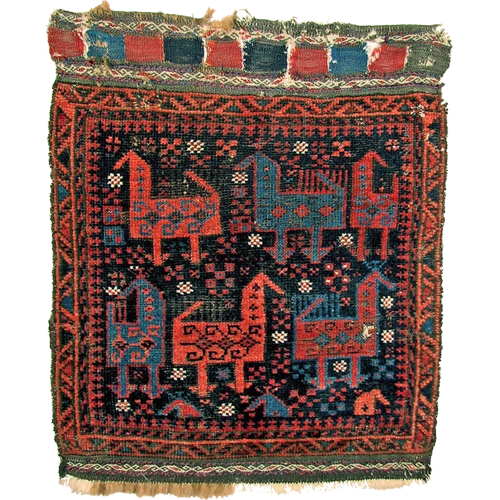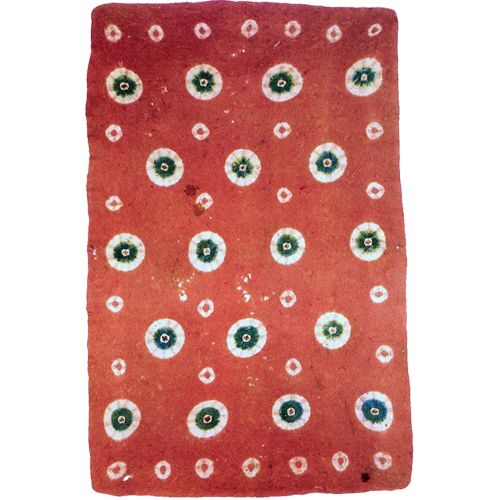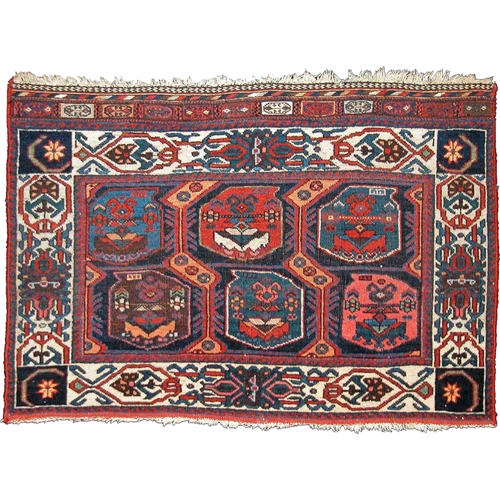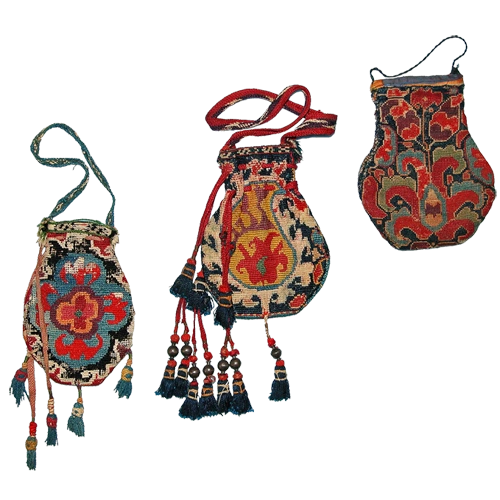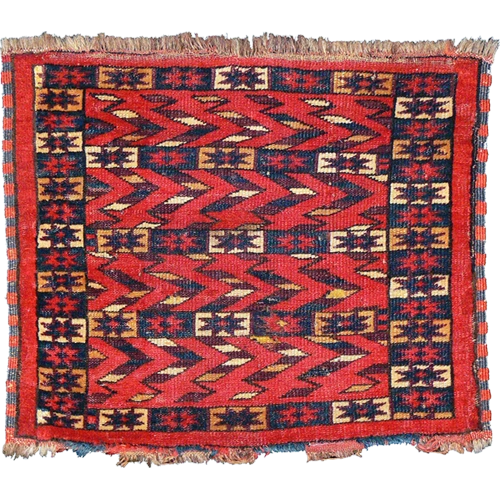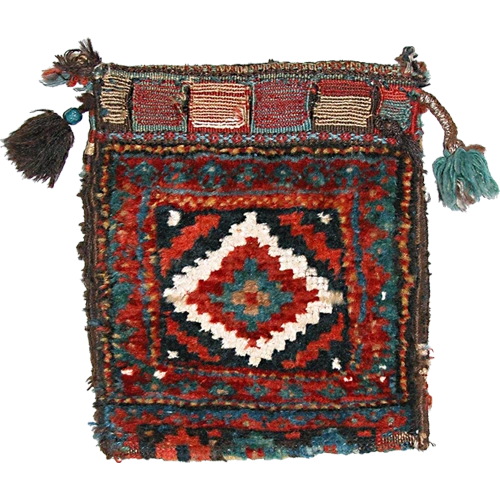 A community of rug and textile lovers
The New England Rug Society (NERS) began in the 1980s, growing to be one of the largest and most active rug societies in the US. The resources for those interested in rugs and textiles expanded in the early 2000s, with a set of themed online exhibitions still available and enjoyable today. Starting in 2020, NERS began offering webinars that have been very popular, and extended the NERS community around the world. Now, NERS has members in ten different countries and growing, and recent webinars have typically drawn attendees from 30-50 countries. So wherever you're from, enjoy the resources of our website, participate in our activities, and join the group!
Silk and Wool: Crosscurrent Influences in Turkish Rugs and Textiles with longtime NERS member Gerard Paquin on March 18, 2023 at 1pm ET.
Part of the mystery and appeal of oriental carpets is their ability to borrow designs from a wide range of sources. This presentation will document the influence of Ottoman textile designs on Turkish rugs, and the impetus for those artistic borrowings. It will also examine the impact of rug design on textiles, and the use of both as architectonic elements, in tent as well as town.
Registration Link:
Presenter: Jeff Spurr
Topic: Prayer Rug and Textile Show-and-Tell
Date: Sunday, April 16, 3 p.m.
Location: Durant-Kenrick House, 286 Waverley Ave. Newton, MA
Abstract:
The next in-person meeting of NERS will be a show-and-tell devoted to prayer rugs—those Islamic rugs and textiles that adopt a niche form associated with prayer, the mihrab on a mosque wall, and the idea of the promise of paradise. Member and frequent speaker Jeff Spurr will begin the session with a twenty-minute introduction to the topic, based on his past work. After Jeff's introduction, the rest of the meeting will depend on attendee participation—so bring your prayer rugs and textiles!
Presenters: Jim Adelson and Yon Bard
Topic: Turkmen Secondary Guls
Date: Saturday, May 13, 3 p.m. Note that the May 13 date is correct, not May 21 as shown in some places in the March newsletter.
Location: Durant-Kenrick House, 286 Waverley Ave. Newton, MA
Abstract:
Longtime NERS members and veteran presenters Yon Bard and Jim Adelson will again team up, this time to examine  secondary guls in Turkmen pile weavings. Many Turkmen pile-rug formats—including main carpets, storage bags, and trappings—feature both primary and secondary guls. Much of the writing about Turkmen weaving has focused on primary guls, addressing their design history and speculating on their symbolic significance. Secondary guls have received far less attention, but a look at even a few examples suggests that they are more varied than primary guls, and that they allowed their weavers greater freedom of expression. All who attend this meeting—members and their guests—are eagerly encouraged to bring their own examples of Turkmen weavings with secondary guls.
We're an informal group of many differing backgrounds and pursuits, all of us with a common focus: an intense appreciation of — and an ongoing curiosity about — antique oriental rugs and ethnographic textiles. Our members range from internationally known collectors to rank beginners. The only prerequisite to being welcomed as a member is an appreciation for the art form and a willingness to learn and share.
Join NERS and gain access to our growing archive of rug and textile webinars. Members also receive a copy of our latest newsletter via email, and of course, all members are invited to attend our in-person programs as well as our annual picnic.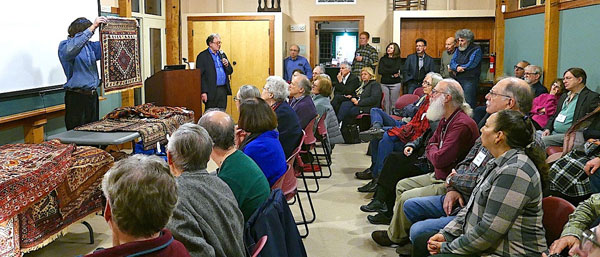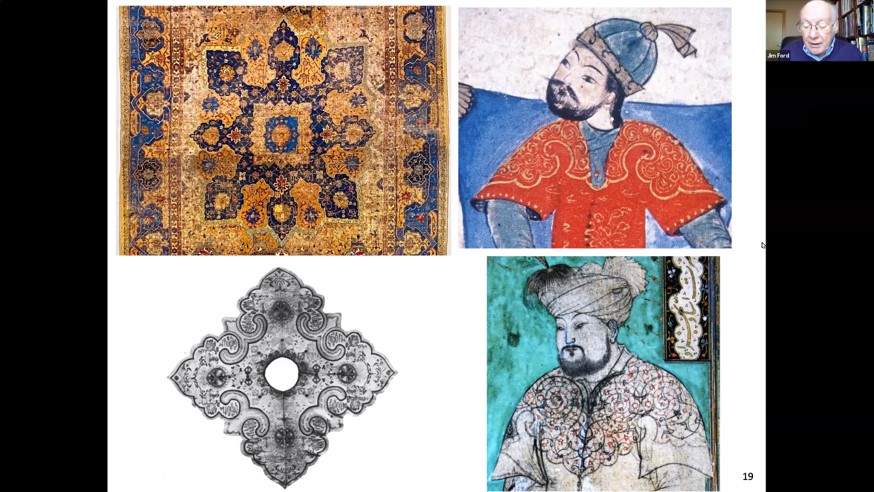 Newsletter & Online Exhibitions
Titled View from the Fringe, our newsletter provides members with information regarding scheduled NERS events, upcoming textile exhibits, conferences, auctions as well as a summary of the previous meeting's presentation.
Starting in 2002, the New England Rug Society introduced a series of online exhibitions showcasing member pieces.  There are currently 6 exhibitions available. Please enjoy a visit to our online galleries!